I'm putting this here, just to point out some bugs/glitches within 0.3. I got into the game for 1 minute and already noticed three MAJOR errors. If you find any other errors feel free to let me, and the rest of the wiki community know.
Error1: Fluttershy, Applejack, and Rarity. Oh my...
No explaination needed...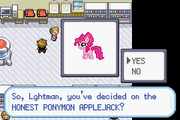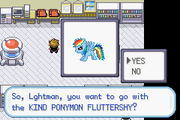 Ad blocker interference detected!
Wikia is a free-to-use site that makes money from advertising. We have a modified experience for viewers using ad blockers

Wikia is not accessible if you've made further modifications. Remove the custom ad blocker rule(s) and the page will load as expected.